Verd-Ecos? www.350.org


resonarán en todo el planeta.
Era Green -
To2 Verd-Ecos / Bill McKibben
Bill McKibben
CFO Publishing Corporation
Participantes congregaciones
2007/07/05/sincronicidad/#comment-41082
Earth system Visioning
PERN
Foundations:
Andrew W.Mellon Foundation,

Population Program (USA)
Annie E. Casey Foundation
Pew Trust
The Ford Foundation, USA
The MacArthur Foundation, USA
The Packard Foundation
The Rockefeller Foundation
The Climate Group
William Ernest "Bill" McKibben
Wikipedia: "Bill" McKibben
The-colbert-report-videos/bill-mckibben
Bill McKibben in Conversation
Links
Biomedical Sciences
Pentagon, CIA Eye New Threat: Climate Change
Clinton Foundation Global Initiative
Era Green - To2 Verd-Ecos
Friends of the United Nations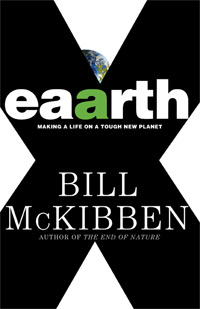 álbum Era Green - To2 Verd-Ecos
World Mayors Council on Climate Change
alienespain.blogspot.com
alienarka.blogspot.com
Participantes congregaciones
---
Blog: Desde el Exilio
The Business of Climate Change II
http://www.climateprotect.org/?s=Search&submit=Search
http://www2.repoweramerica.org
Directores de la Alianza para la Protección del Clima
OFFICIAL TCP BRANCHES AND AFFILIATIONS
The 53 Commonwealth States declare action on climate change
© Climate Protection Action Fund 2009
http://www.climateprotect.org/partners
National Religious Partnership for Environment
Coalition on the Environment and Jewish Life
USCCB's Environmental Justice Program - links
Un Mensaje Pastoral: Viviendo con Fe y Esperanza Después del 11-S
Conferencia de los Obispos Católicos de los Estados Unidos
14 de noviembre del 2001
... Las Sagradas Escrituras y los principios éticos tradicionales definen lo que es construir la paz. Los mismos proveen una guía moral de cómo el mundo debe responder justamente al terrorismo para poder restaurar la paz y el orden.
Los espantosos hechos del 11 de septiembre no pueden quedarse sin respuesta. Seguimos insistiendo en la resolución, la moderación y una mayor atención al origen del terrorismo para protegernos en contra de futuros ataques, así como la promoción del bien común global. Nuestra nación debe seguir respondiendo de muchas maneras, incluyendo el uso de la diplomacia, medidas económicas, inteligencia efectiva, mayor enfoque en la seguridad doméstica, y el uso legítimo de la fuerza.
...debemos asegurarnos de no violar las normas de la inmunidad para civiles y la proporcionalidad. Creemos que toda vida es preciosa, ya sea que la persona trabaje en el World Trade Center (las torres gemelas) o que viva en Afganistán. Las normas morales tradicionales que rigen el uso de la fuerza
todavía son pertinentes, aún de cara al terrorismo de esta proporción.
Mientras que la acción militar puede ser necesaria, de ninguna manera es suficiente para lidiar con esta amenaza terrorista. Se debe proseguir con una amplia escala de medidas no militares, desde aumentar la seguridad del suelo patrio y asegurar mayor transparencia del sistema financiero, hasta la consolidación de la cooperación global en contra del terrorismo. Entre estas medidas se encuentra un afán persistente por procurar negociaciones que buscarían proteger los intereses tanto de Afganistán como de los Estados Unidos.
Será necesario el sacrificio considerable por parte de todos para que esta tentativa a largo plazo, de bases extensas, que defiende el bien común, pueda ser exitosa...
El uso de la fuerza militar... y sigue...
www.usccb.org/sdwp/international/911span.shtml
Our Partners and Other Faith-Environmental Organizations
Evangelical Environmental Network
http://deepgreenconversation.org/archives
http://www.climateprotect.org/partners
nocorrecto.blogspot.com/2009/11/el-gran-timo-del-calentamiento-global.html
Clima Auditoría – por Steve McIntyre
---------------------------------------------------------------
Luis Carlos Campos Debate Fuego Cruzado Intereconomía TV
Luis Carlos Campos, periodista y autor de CALOR GLACIAL, debate con Joaquín Nieto (CCOO). Primeros 10 minutos del debate emitido el 16-8-09.
Desde 1998, año en que se acabó El Niño que trajo calentamiento al planeta, cada año la temperatura media ha decrecido o se ha estancado. Desde 2007 que nos venimos enfriando claramente. Innumerables grandes científicos como Sir Fred Hoyle y Chandra Wickramasinghe predicen un enfriamiento, que es a lo que de verdad se ha de temer.
Los medios de comunicación masivos sólo hacen que repetir "noticias" (i.e. propaganda) de grupos ecologistas ávidos de subvenciones y del IPCC de la ONU. La ONU es la madre del infame y despiadado FMI y de la OMS, brazo burocrático de las multinacionales farmacéuticas.
Numerosos científicos que participaron en el IPCC se han escandalizado de su funcionamiento: los informes son redactados en su versión final por 15 a 50 burócratas o científicos sin publicaciones sólidas, sin dar derecho a los participantes a opinar sobre el resultado final del informe: Vincent Gray, Paul Reiter, Kerry Emanuel, el que diseñó el programa para computar el CO2 mundial David Evans y tantos otros han clamado al cielo contra la corrupción del IPCC:
El director del IPCC es Rajendra Pachauri, ex CEO de Indian Oil Company. El Secretario General de la ONU era Maurice Strong en 1992, lacayo de Rockefeller y es CEO de Petrocanada. La Fundación Rockefeller financia a Greenpeace, y los Rockefeller son los dueños de la EXxon. ¿Quiénes son aquí los negacionistas de la verdad pagados por petroleras? El socio del eugenista telepredicador de todo a cien Al Gore, Blood, en su empresa de renovables, es de Goldman Sachs. David De Rothschild, de la mayor familia banquera del planeta, organizó el concierto LIVE EARTH con Madonna y otros, y ha escrito un libro sobre el calentón global lleno de memeces y propaganda. El protocolo de Kyoto lo hizo el quebrado monstruo energético Enron.
Los medios de comunicación masivos mayormente censuran a quienes denuncian esta tomadura de pelo. ¡¡Despierta ya!! Te están estafando, y ya está en marcha una BULA DEL CO2, la "tasa de CO2" de la que chupa ROTHSCHILD AUSTRALIA (esta familia financia a políticos como McCain y Obama, en vez de dar sus recursos para "salvar el planeta", son "vampiros" chupafondos).
CALOR GLACIAL ahora en edición bolsillo, se puede encargar directamente al autor, visitar su blog para ello...
---
RELACIONADO: